New for 2020… say hello to my beautiful new prints and prints boxes! Every box is handmade to order, with the option of personalising the base with your favourite image, making these little boxes extra special. Each wedding package I offer includes these lovely keepsake boxes, along with up to 20 6×4″ prints as a standard. Yay!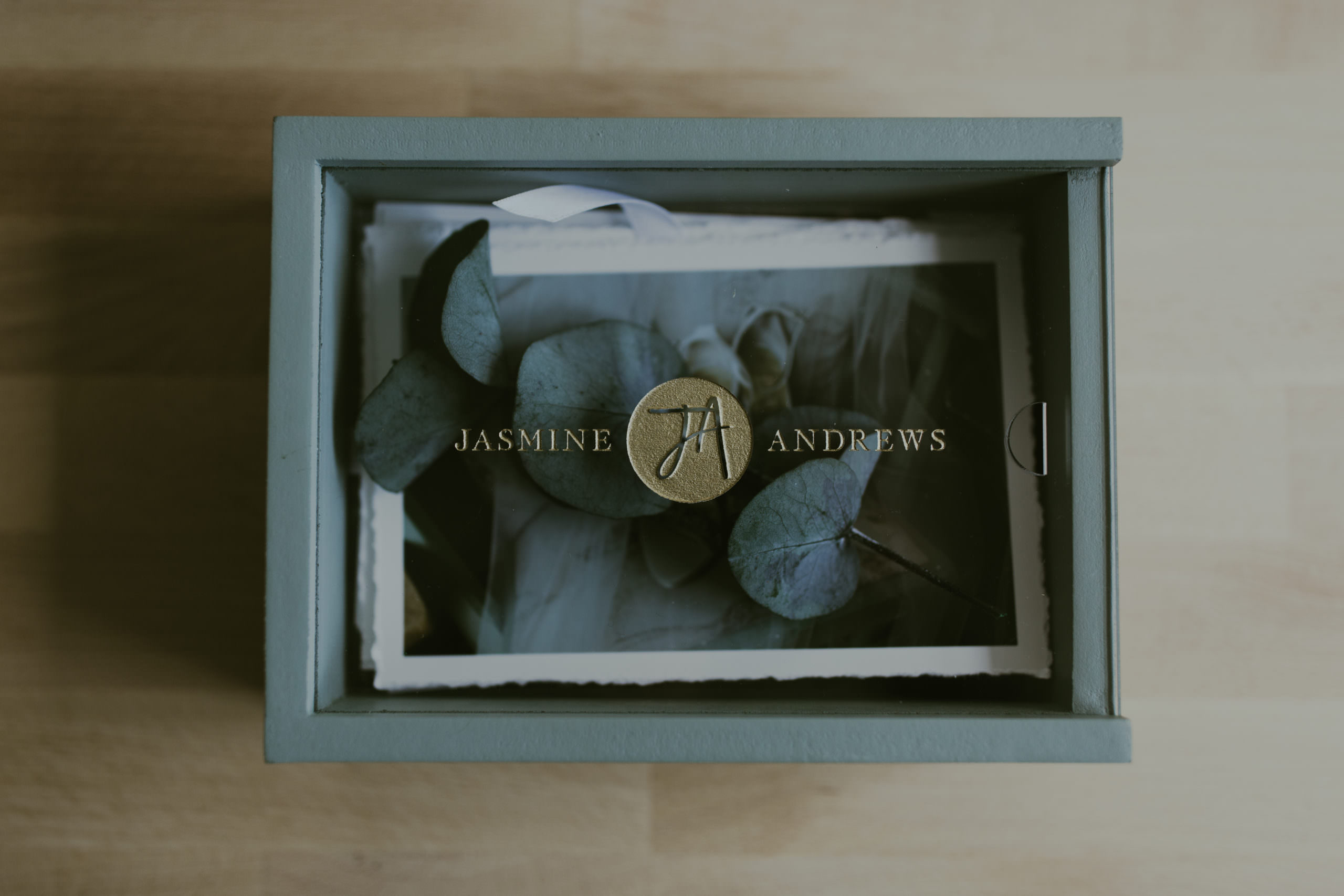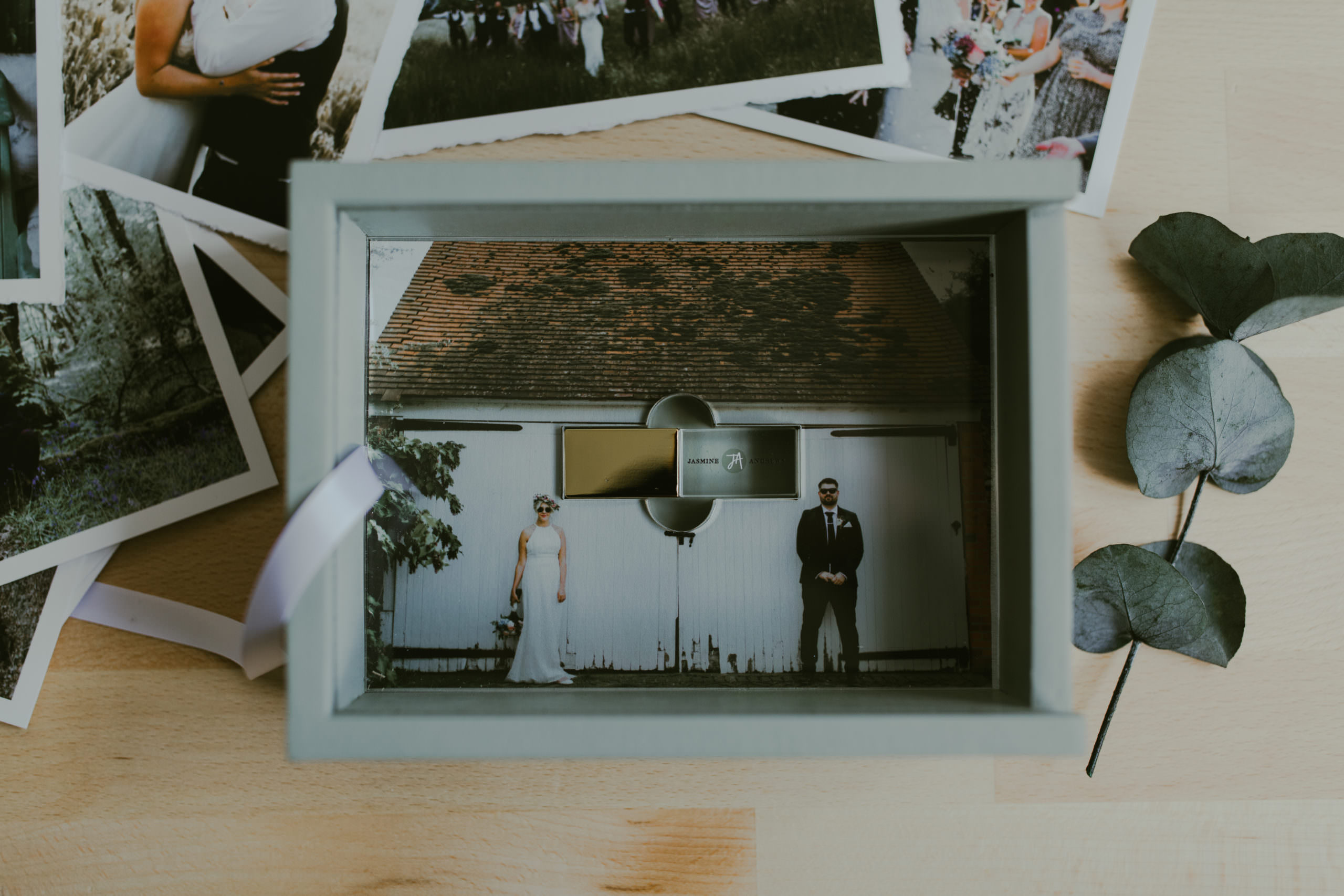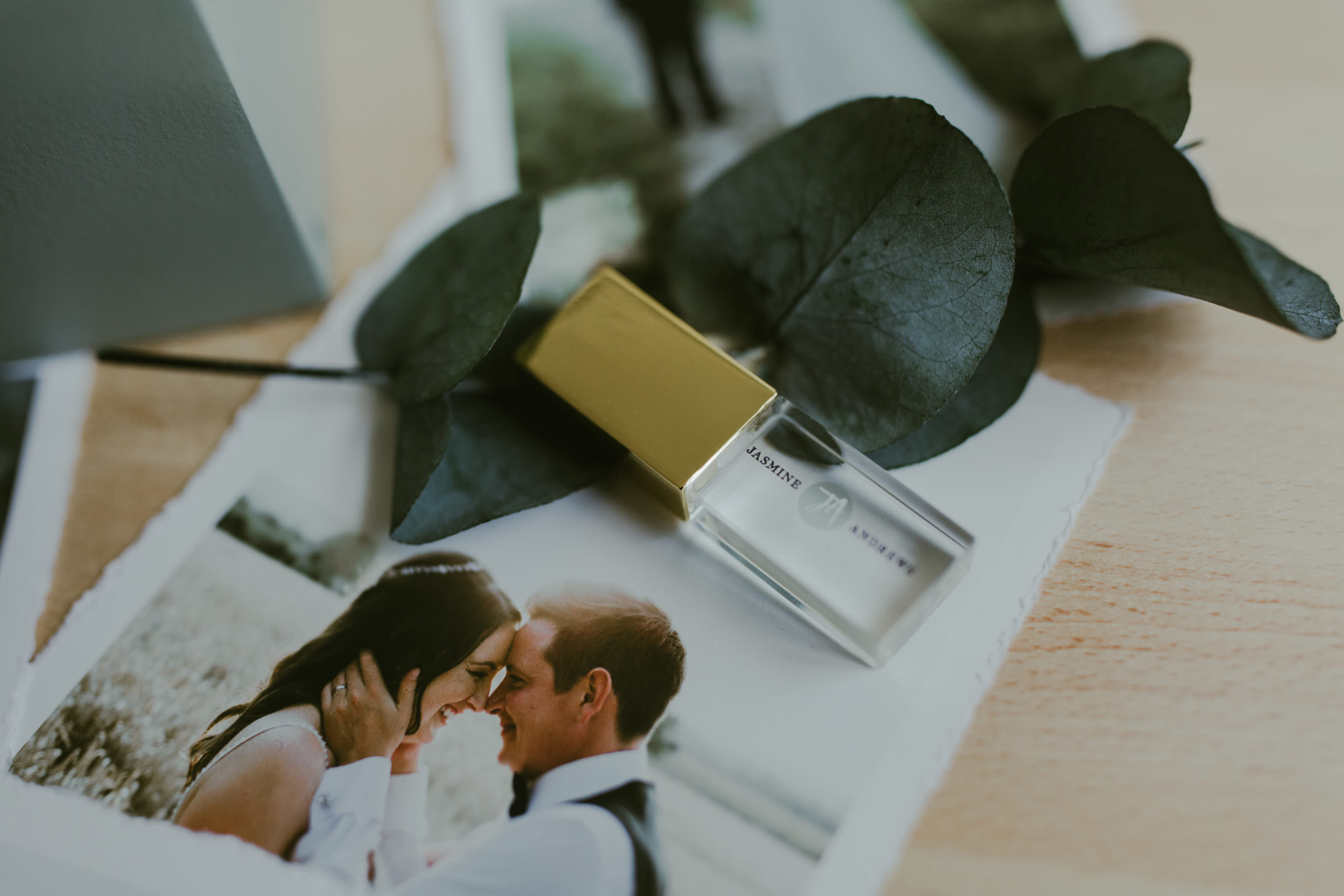 In the digital age we live in today, I believe there is still such importance in being able to enjoy images in printed form. There's nothing quite like holding images in your hands, whether it be in an album or admiring them on your walls or placed on the mantlepiece.
That's why every wedding package I offer comes with a selection of your choice of 6×4″ prints,* presented in a beautiful handmade wooden box. Each box also contains your USB which sits neatly underneath your prints, holding a minimum of 600 high resolution images, retouched in my unique editing style. All prints are hand printed onto the finest quality, recycled paper.
Each prints box can be personalised at the bottom, with an image of your choice from your wedding, making these little boxes individually special.
*Each package includes up to 20 6×4″ prints. Any extra prints chosen after 20 will incur in an additional fee at £2.50 per print.
The Fine Art Book is presented with your images printed directly onto the page, made using the finest quality papers and ink. Each double page opens flat, with an almost invisible crease to really showcase your images.
With each page measuring approximately 0.5mm thick, the Fine Art Book has a wonderful flexible feel when turning page to page.
As standard each Fine Art Book includes the following:
A choice of leather or fabric cover materials (upgrade cover options are available)
A natural 100% cotton bag
Cardboard presentation box
High quality fine art printing
15 spreads* (possible to add up to a maximum of 40 spreads)
A free album consultation meeting to discuss your requirements
Personal album design service
Available in 12×12", 10×10", 8×8" and 6×6".
*Each spread counts as 2 pages.
Prices starting from £395. Albums are not included in the standard wedding packages.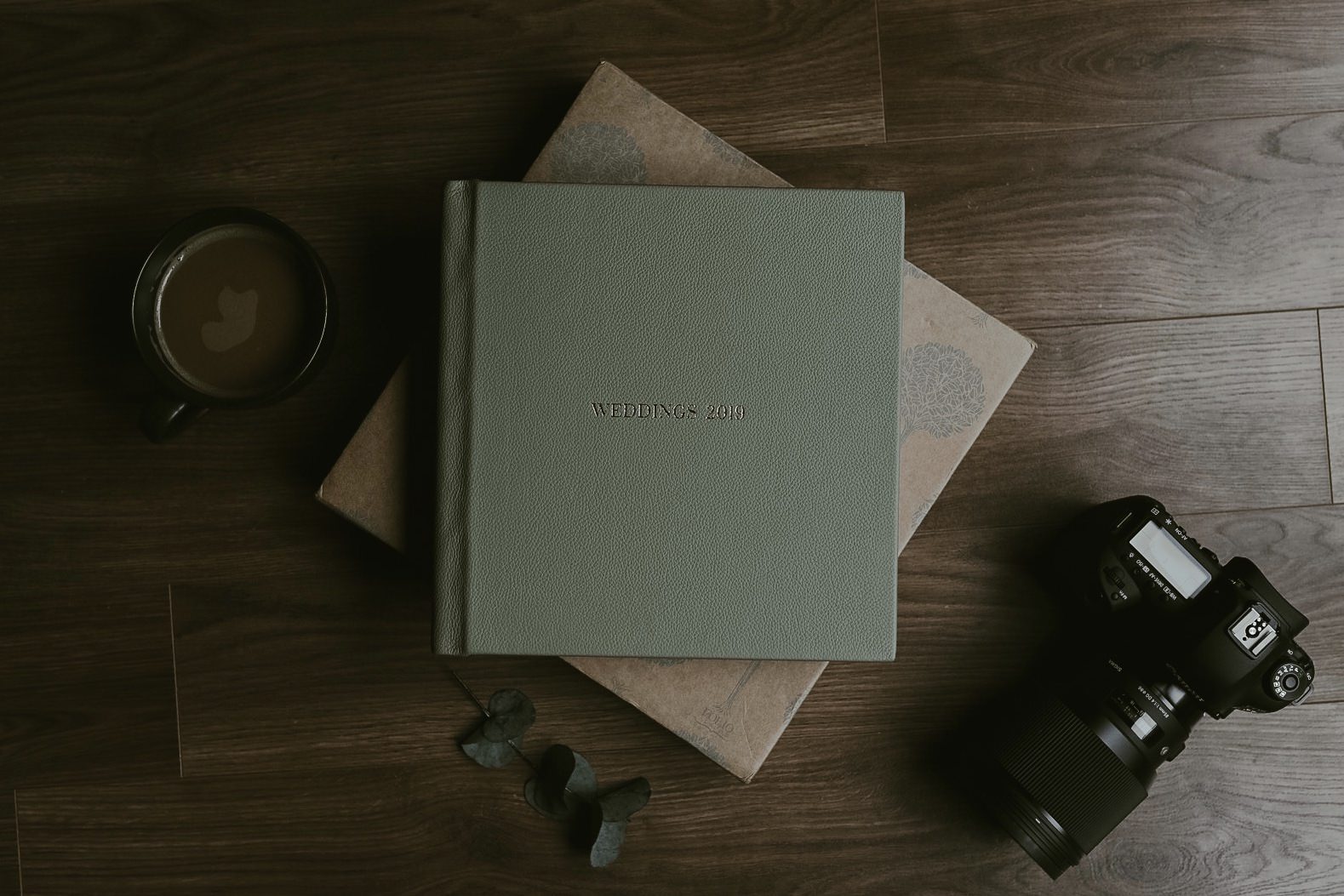 I'd love to be
PART OF YOUR SPECIAL DAY