I am super excited to have started working with Folio Albums, who produce my beautiful client albums and prints to a superior standard and the quality is second to none. Every product they offer is handmade with loving care and can be personalised in almost any way to suit your style. Yay!
Take a look below at some of my most popular products, and what comes as standard in every wedding package I offer.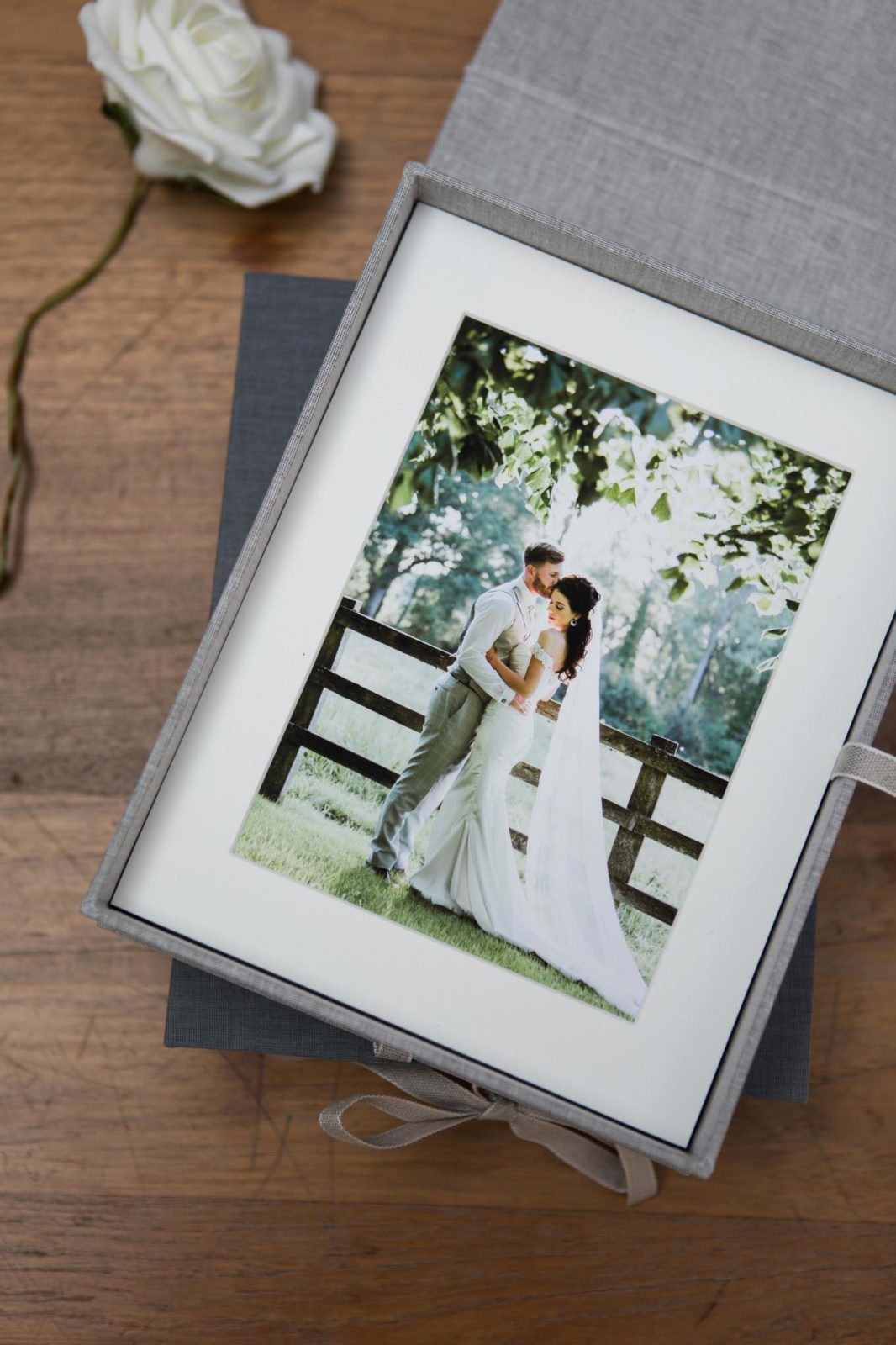 In the digital age we live in today, I believe there is still such importance in being able to enjoy images in printed form. There's nothing quite like holding images in your hands, whether it be in an album or admiring them on your walls or placed on the mantlepiece.
That's why every wedding package I offer comes with a selection of your choice of mounted prints,* presented in a beautiful bespoke cotton covered box. Each box also contains your USB which sits neatly underneath your prints, holding up to 750 high resolution edited images. All prints are hand cut and mounted to fit, and printed onto the finest quality matte finish paper.
Your prints box can be personalised inside or out, with a range of finishes, including debossing, foiling, printing and laser engraving.
Duplicate prints boxes also make a great gift for family and friends, as a thank you or extra keepsake!
*Print bundles are available in either 6 5×7" or 12 6×4". Unmounted prints are also available.
The Fine Art Book is presented with your images printed directly onto the page, made using the finest quality papers and ink. Each double page opens flat, with an almost invisible crease to really showcase your images.
With each page measuring approximately 0.5mm thick, the Fine Art Book has a wonderful flexible feel when turning page to page.
As standard each Fine Art Book includes the following:
A choice of leather or fabric cover materials (upgrade cover options are available)
A natural 100% cotton bag
Cardboard presentation box
High quality fine art printing
15 spreads* (possible to add up to a maximum of 40 spreads)
A free album consultation meeting to discuss your requirements
Personal album design service
Available in 12×12", 10×10", 8×8" and 6×6".
*Each spread counts as 2 pages.
Prices starting from £350. Albums are not included in the standard wedding packages.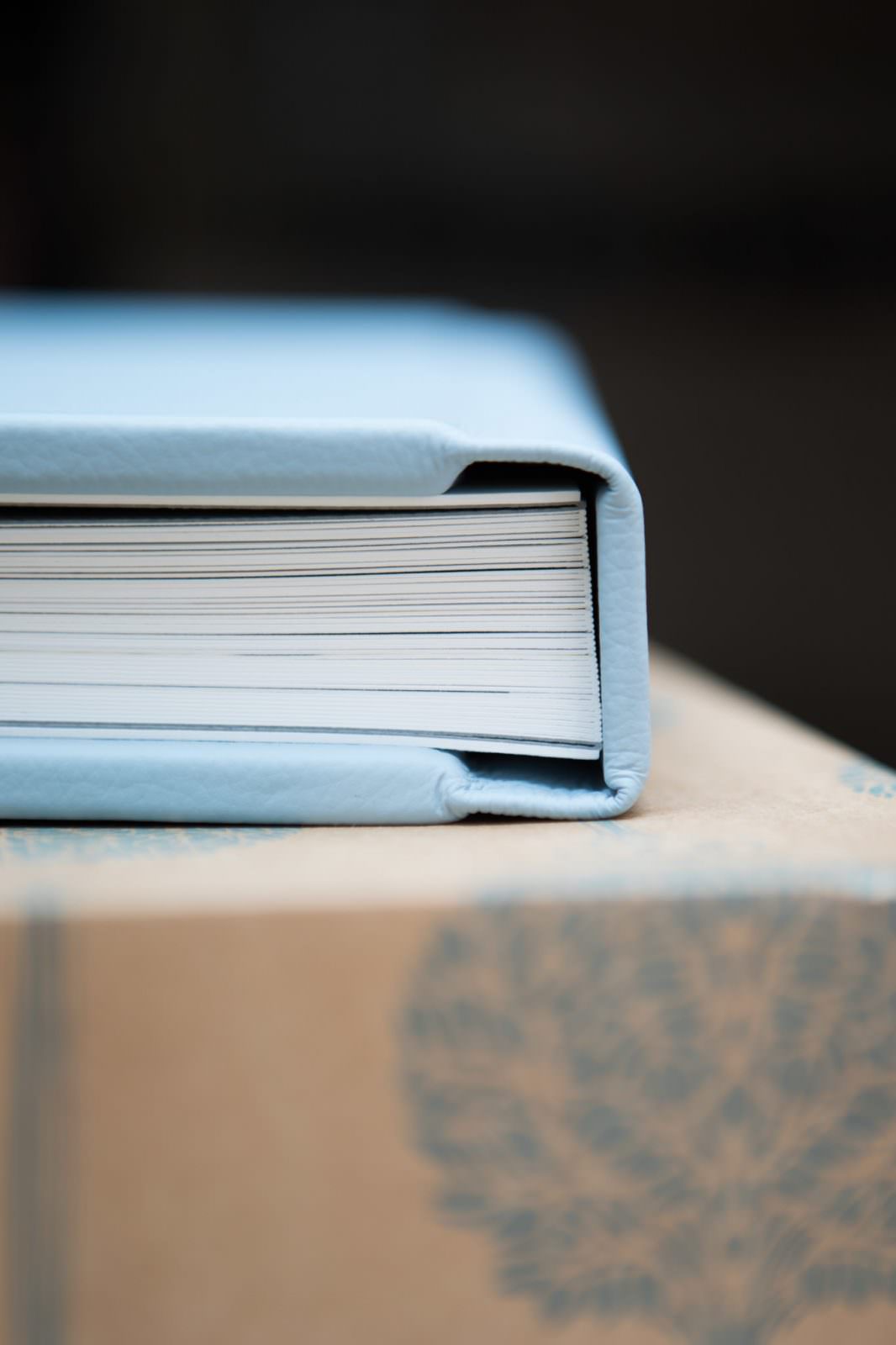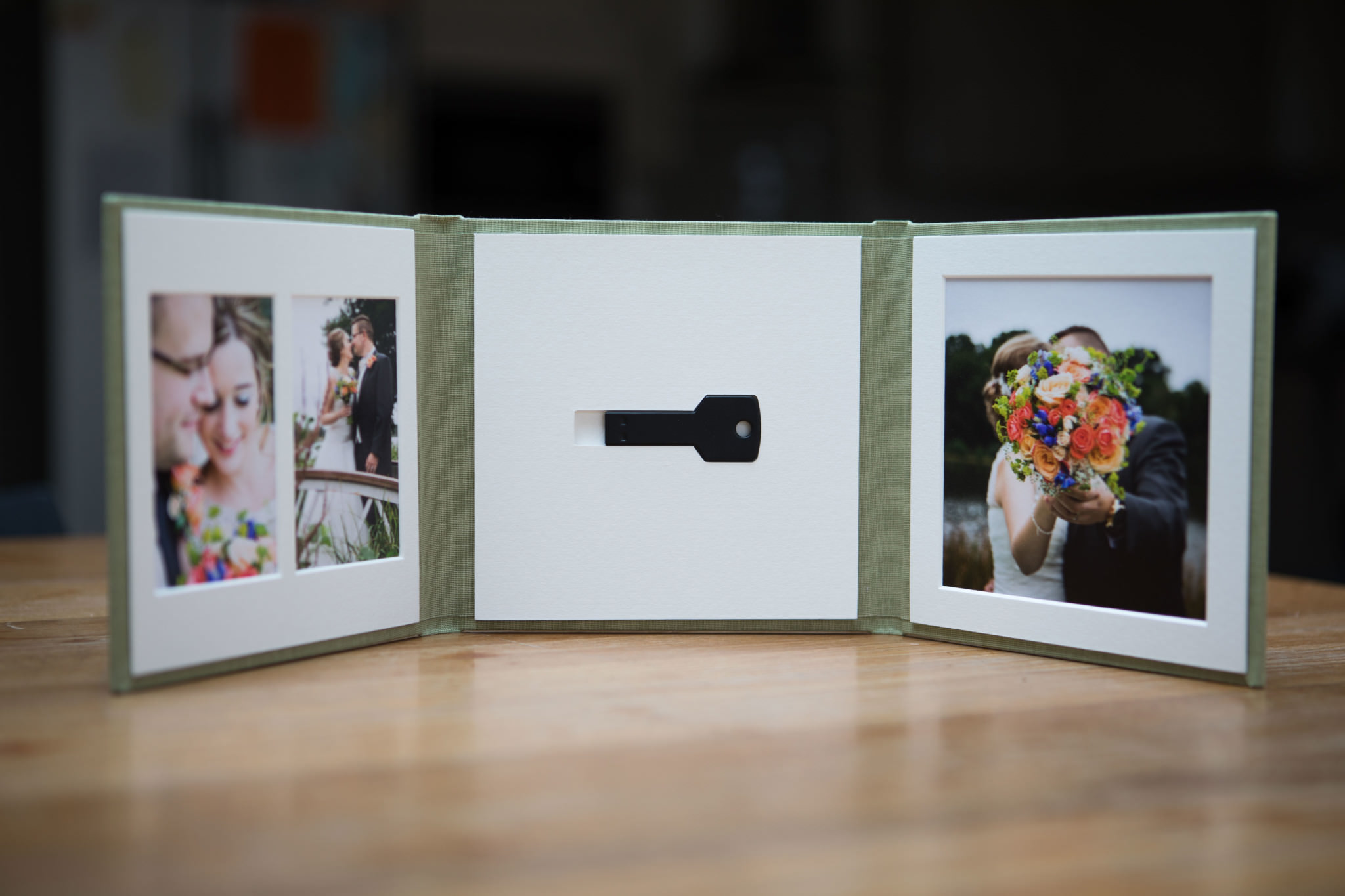 Ideal for weddings,* portraits or family sessions, the stylish USB portfolios are the perfect way to showcase your favourite images from your shoot, whilst keeping your USB with all your images safely enclosed. With a unique presentation case, they can be stood on display, or kept closed. Perfect for surprising family or friends with, and guaranteed to make any recipient smile.
The USB portfolios come in a neat 6×6" size – and are hand made from either rayon based fabric with the best possible eco credentials, or cotton. A wide variety of colours are available.
Available in either Duo or Trio format, each panel is configurable with a choice of templates.
*Not included in standard wedding packages.
I'd love to be
PART OF YOUR SPECIAL DAY