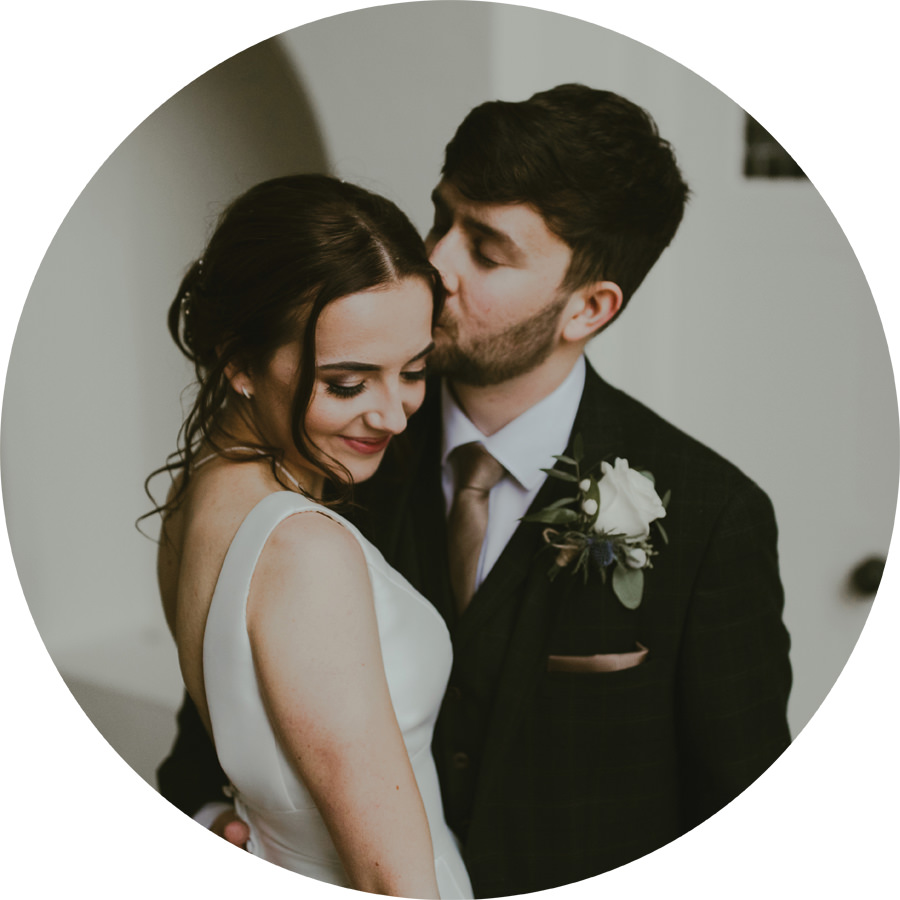 "What can we say!? Just perfect!!
It's true that your wedding photographer is probably the most important supplier for your big day… They are capturing all the special moments for you to look back on in years to come. And Jasmine did this beautifully. The pictures are stunning.
What was really important to us as well was to make sure we were not away from our guests too much. Jasmine was able to capture over 600 photos throughout the day, and we were gone from our guests for a total of just 10 minutes!! For a couple who don't enjoy posing in front of a camera, Jasmine was still able to get beautiful shots. She did such a fab job of capturing the memories we were making, as opposed to telling us how and where to pose. The photos are so natural, and that's exactly what we wanted.
Jasmine was so friendly and put us at ease right from the moment we made the initial enquiry to our big day. With all the other stresses that come with a wedding, our photography was not one of them thanks to Jasmine! Very professional and always so quick to respond. Our full gallery was sent to us earlier than expected along with a lovely video of a selection of our photos, which was such a nice surprise on our honeymoon.
We could not recommend Jasmine enough. She made our wedding even more perfect."
"Where do I start – Jasmine is the most incredibly talented photographer and we were totally blown away by our wedding photos!! She is so friendly, helpful and made us feel completely at ease and so relaxed in front of the camera on the day (and in our pre-wed shoot). Jasmine goes above and beyond to get the perfect shots and capture every detail. She is so easy to work with (on the day and in the lead up!) including when we had to rearrange our date due to COVID, and her work is stunning – we knew we couldn't have anyone else as our photographer and we're so glad to have these special memories captured in such an amazing way.
"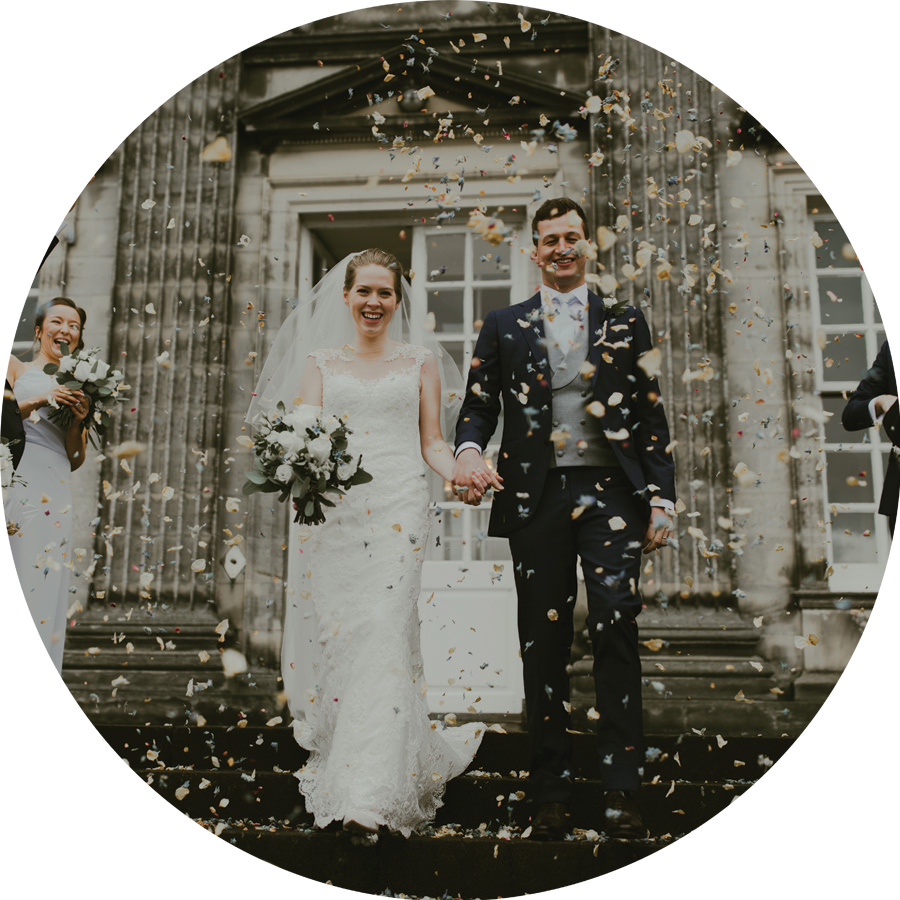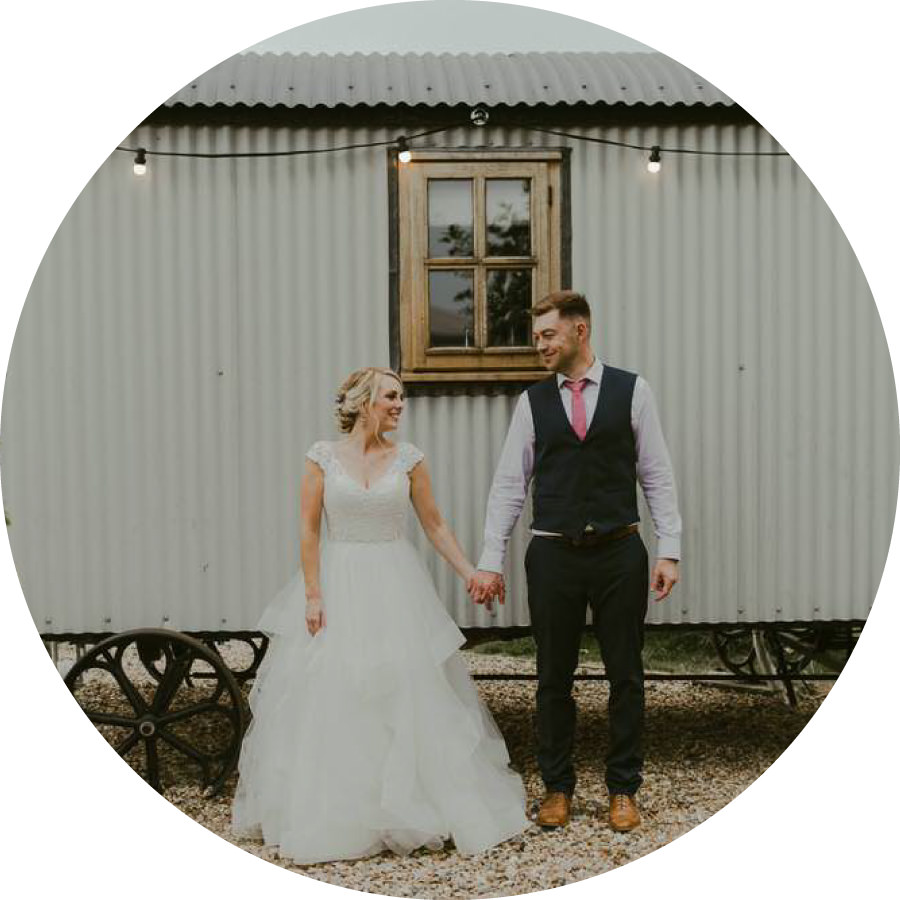 "
Jasmine is a photography wizard and her work is nothing short of magical. We knew straight away that she was the lady we wanted to capture our wedding day and working with her has been simply lovely from start to finish. She is so friendly, approachable and down to earth that nothing we asked of her was too much and she goes above and beyond to make sure she delivers what you want. We had a pre-wedding shoot with her to calm our nerves about being photographed and the results
 were beautiful and so natural looking. Our wedding photographs are stunning and she works so discretely that we barely noticed she was there all day capturing special moments that will now last forever. She is so speedy at getting sneak peaks to you that you get to enjoy the photos only a few days after the wedding whilst you wait for the rest of them to be edited and sent over. I would recommend jasmine to any couple who want beautiful wedding photos! Which is everyone! Xxx "
" There really aren't enough words to describe how unbelievably talented Jasmine truly is. When we got engaged, there was never a doubt when it came to a photographer for our big day. Not only is she kind and caring, Jasmine is professional and her attention to detail is second to none. From the moment we booked, Jasmine came with us on the wonderful journey that is wedding planning and was with us every step of the way to make sure she fully understood what we were looking for

 and could give us exactly what we wanted in our photos. We can't stress enough how she did exactly that. There is not a single shot from the day that isn't beautiful, that doesn't capture a moment that we are now lucky enough to have as a memory forever. Jasmine arrived the morning of our wedding into a room of chaos, with 15+ people all getting ready and in the midst of it all, made me feel so calm and collected. Her direction was super helpful and she made us both feel so at ease. If you're looking for a photographer for your wedding we couldn't recommend her highly enough. Thank you for everything you did for us and most importantly, for capturing one of the most wonderful days of our lives and giving us memories that we'll never forget! X "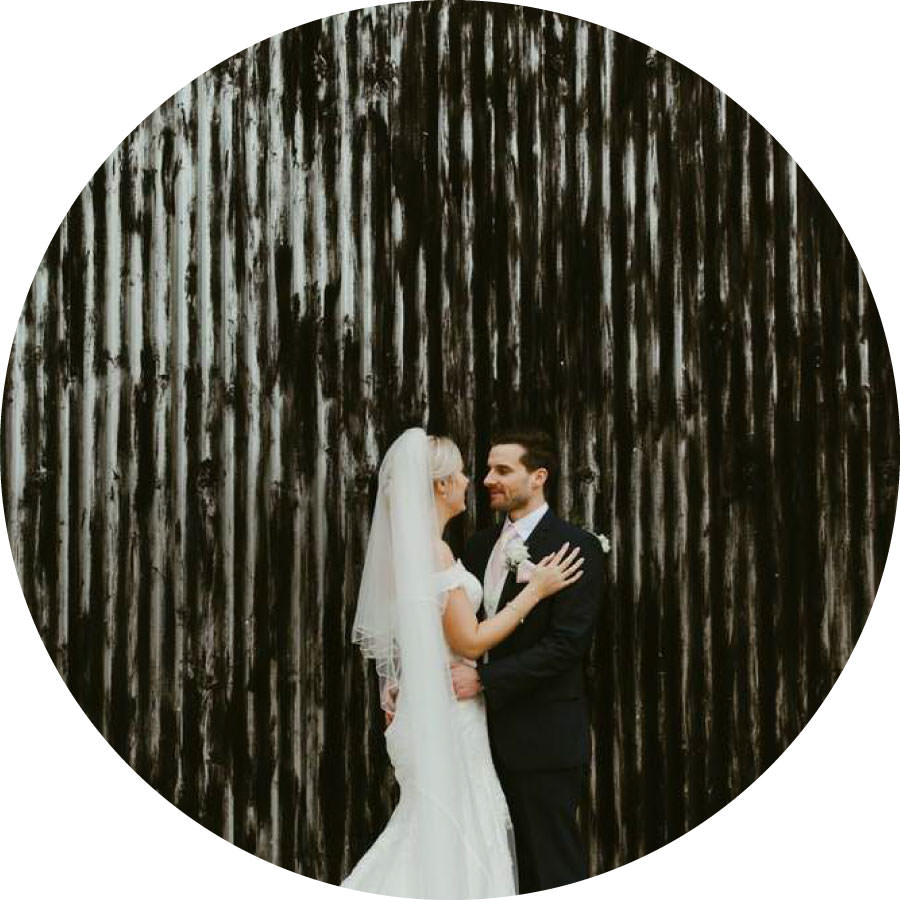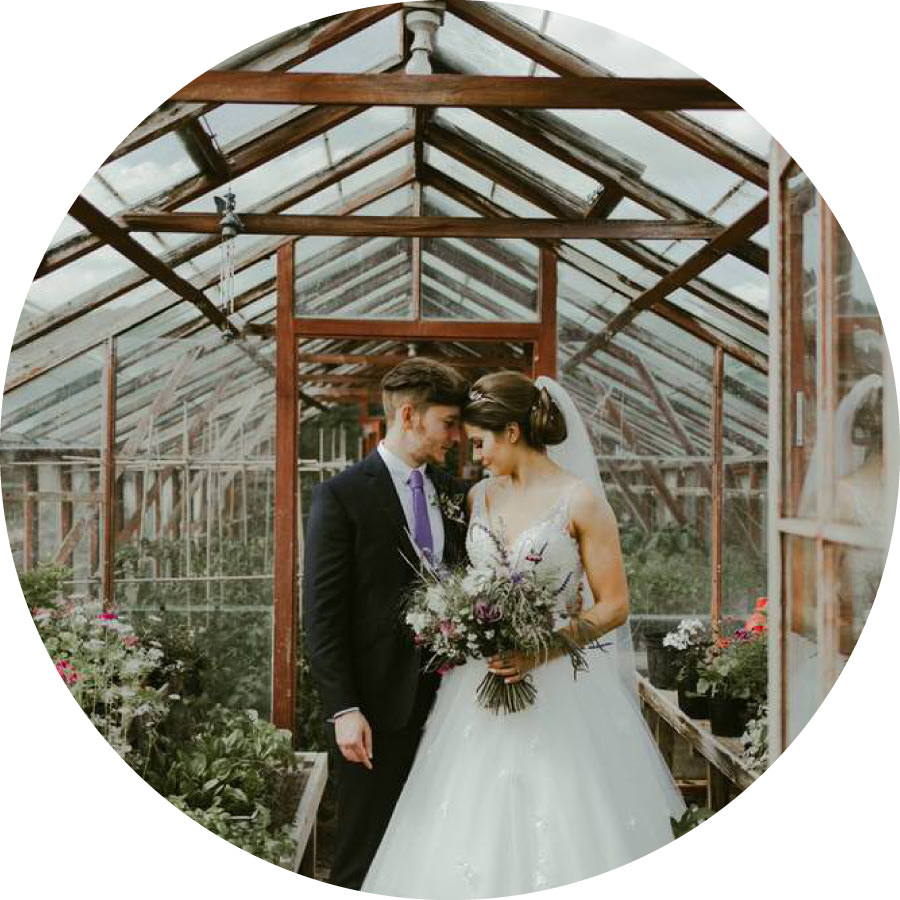 " Jasmine captured our special day at Birtsmorton Court in June, and she was truly nothing short of amazing. Despite only meeting a couple of times before the day, Jasmine has such a friendly and bubbly personality that put us both at such ease throughout the day. She actually felt more like a guest than a supplier! We have just this week received our final gallery, and we are speechless at the photos (along with all our friends and family). Jasmine captured the day brilliantly and there is no denying she is extremely talented at what she does, and I'm sure be fully booked in the years to come! Thanks again Jasmine, you actually made our day and we couldn't be more thankful we found you through our friends! Scott & Hayley xxxxxxx " 
"We cannot recommend Jasmine enough! She was absolutely amazing throughout our whole wedding planning and on the actual day. She completely understood what we wanted to achieve and the style of our wedding. Neither me or my (now) husband are very comfortable in front of the camera for formal photos so we wanted something more natural and relaxed – and this is Jasmine to a tee. She made the photos one of the most enjoyable parts of our day and felt more like one of the family by the end of it! 
Jasmine came back really quickly with some sneak peak shots which were really high quality which was nice to have after the lull of the wedding. Jasmine was warm, friendly and captured our day perfectly. If I were to do our wedding again, she'd be one of the first things I booked! Jasmine- thankyou so much for everything and we are so grateful to have you as part of our special day."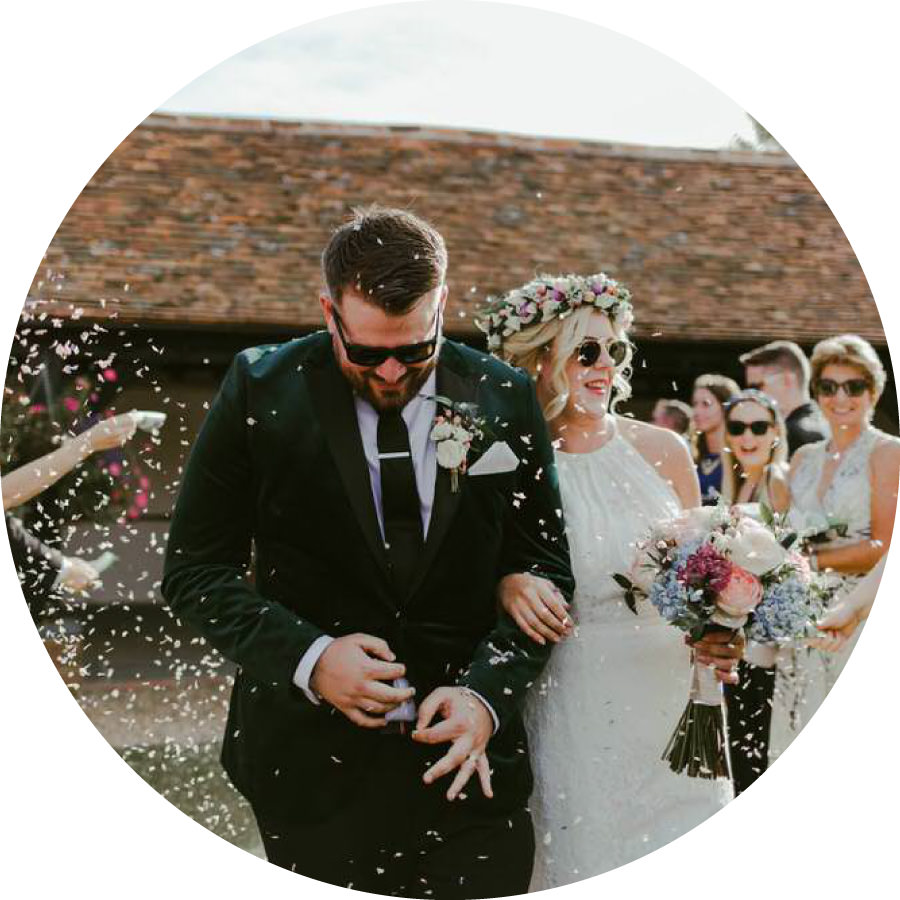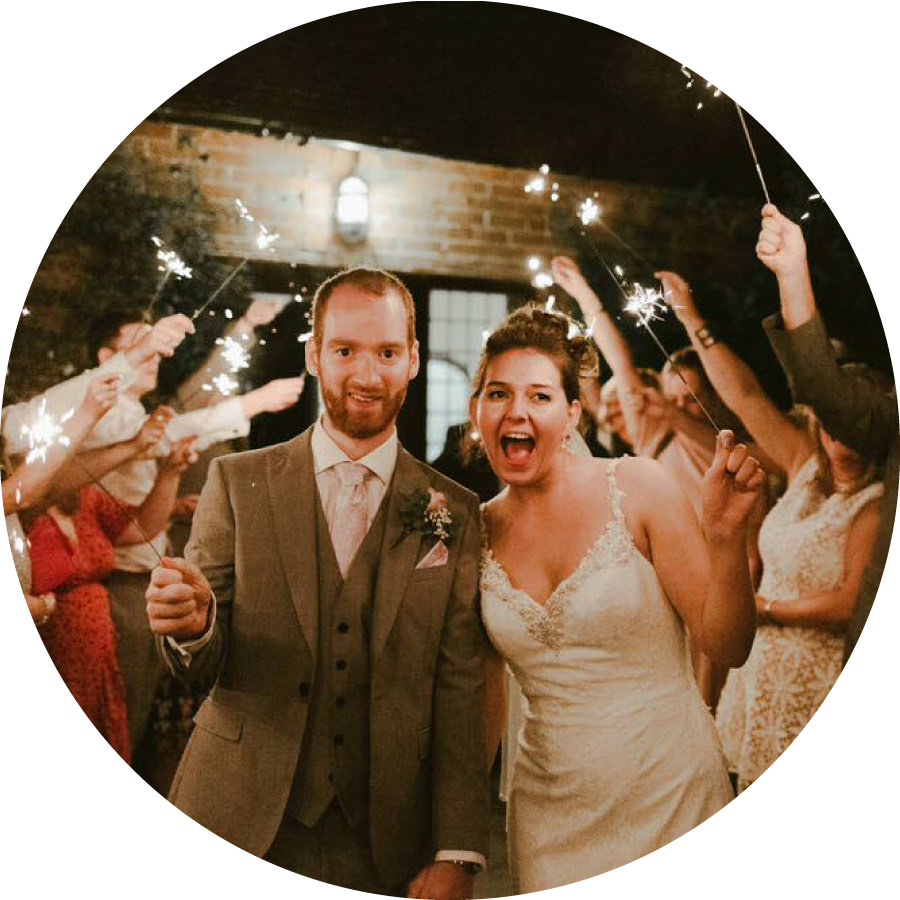 "If you are looking for a wedding photographer, don't bother looking anywhere else! Jas is simply amazing!! I actually went to school with Jas but as soon as she set up her business I knew I wanted her to be my wedding photographer. Some of the moments she has captured are truly stunning and breathtaking. We can't thank you enough Jas for being one of the biggest parts of our day. I keep looking at our photos over and over again and the happiness comes back everytime!! Not only does Jas capture your standard wedding photos in a beautiful way but she gets so many detail and candid shots you never knew you needed!! She fit in with the day seamlessly, being aware of her only when you needed to be. Thank you so much Jas we couldn't be happier!!!"
" Jasmine 
did the most stellar job of photographing our weddings (yes you heard that right, we had two ceremonies – greedy much?). Nothing was too much for her. She made everyone feel at ease and it shows in the photography. I work as a graphic designer so to say I'm fussy about who would do the photography for my wedding would be an understatement. I chose Jasmine because she has a wonderful style but most importantly, she captures everyone's personalities in the shots. If you're thinking of hiring Jasmine for your wedding, or for any other photography – do it! You won't be disappointed."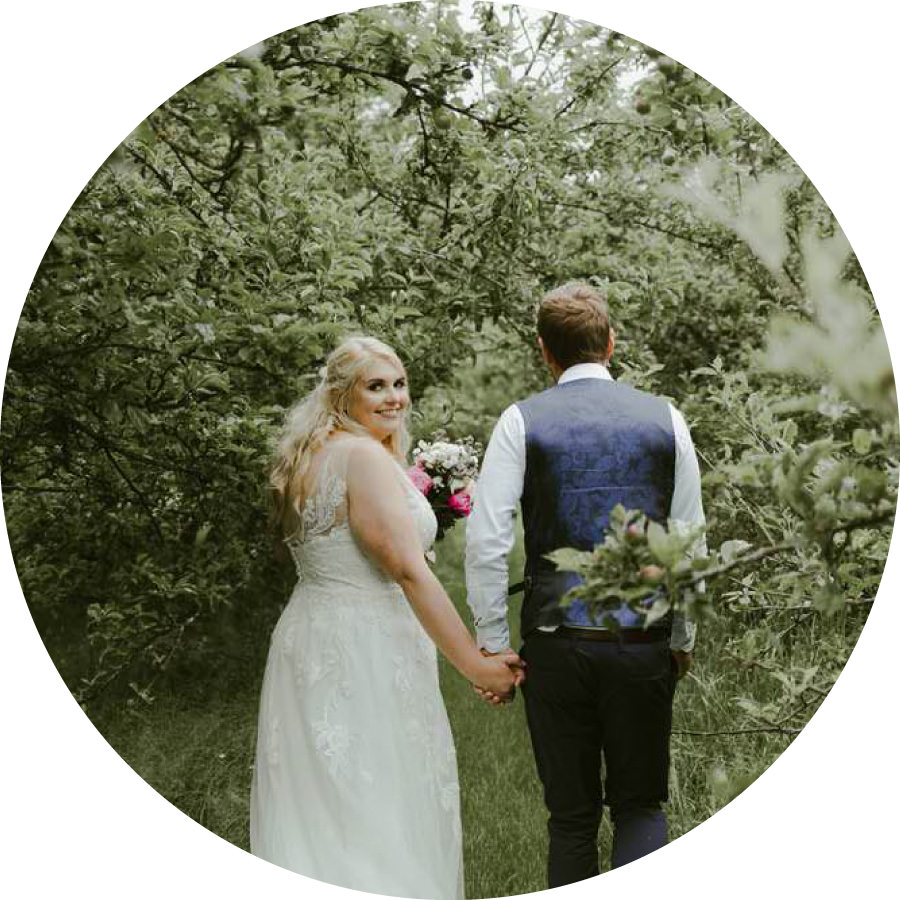 I'd love to be
PART OF YOUR SPECIAL DAY